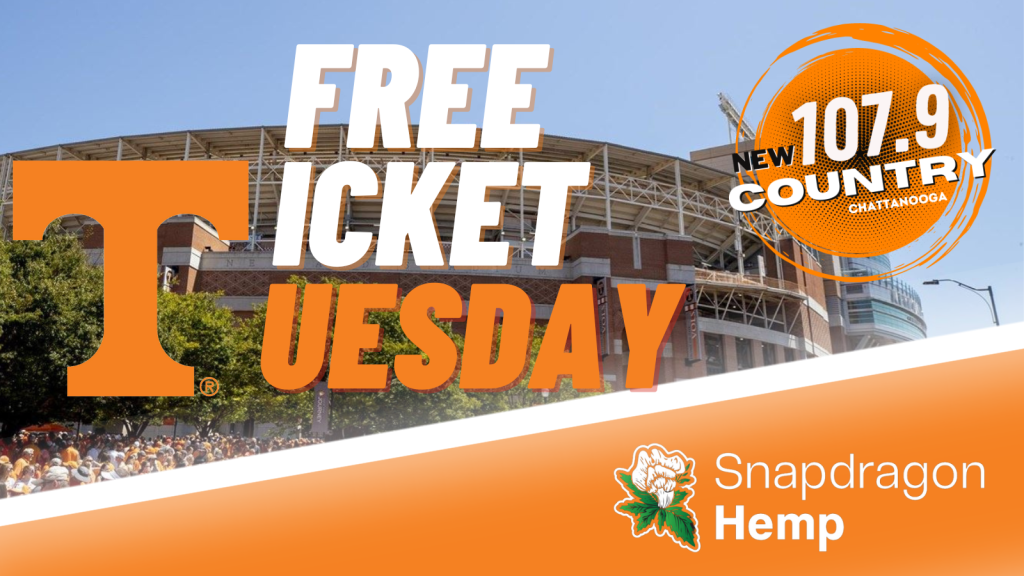 UT Free Ticket Tuesday
All season long, New Country 107.9 and Snapdragon Hemp are sending YOU and a friend to see the Vols play.
Listen every Tuesday before Vol home games for the keyword to text in to win.
TUESDAY 8/30 win tickets to Ball State 9/1
TUESDAY 9/13  win tickets to Akron 9/17
TUESDAY 9/20 win tickets to Florida game 9/24
TUESDAY 10/11 win tickets to Alabama 10/15
TUESDAY 10/18 win tickets to UT Martin 10/22
TUESDAY 10/25 win tickets to Kentucky 10/29
TUESDAY 11/8  win tickets to Missouri 11/12
Stay up to date with the Vols on our ALL VOL page and visit our friends at Snapdragon Hemp for all your CBD needs.